Here is where you can find out about other awesome wikis!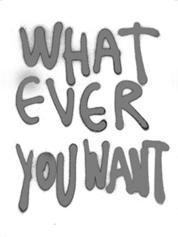 Awesome Wikis
Edit
Austin & Ally wiki: The A&A wiki is the first wiki I started to talk to wiki users on. It is totally awesome! The users are really nice, and cool! If your a fan of the show and use wikia you should check out the wiki.
Whatever You Want wiki: This awesome wiki was created by CharlieB14, a user on the A&A wiki. On this wiki you can talk about, well, anything. When I first started going on his wiki, I knew most of the users from the A&A wiki, but I have met other totally awesome people on it. If you want to meet other wikia people you should vist this wiki.
Event Central wiki: This wiki was created by Music Mel, a totally awesome user on the A&A wiki and Whatever You Want wiki. She and the wiki users did a totally awesome job on it. It is really great and other wikia users should check it out.